Click Here to Join the Network
The IPI Professional Network is a community of finance professionals and students committed to boosting their careers through lifelong learning and networking.
Embark on a transformative journey into the world of high finance with our Inflection Point Intelligence Hedge Funds Course. Designed for aspiring hedge fund managers and seasoned investors alike, this comprehensive program unveils the intricacies of identifying and capitalizing on market inflection points.
Elevate your expertise in wealth management with our pioneering Family Offices in the Inflection Point Intelligence Space Course. Tailored for financial professionals seeking to revolutionize their approach, this program unravels the nuances of safeguarding and growing wealth through data-driven decision-making.
Our community includes hundreds of professionals and spans 20+ countries in all regions of the world.
Membership of the IPI Professional Network brings you:
access to other members through our dedicated Community App
affinity groups to make networking even easier
invitations to IPI's Speaker Series webinars
access to the recorded videos of the webinars
invitations to our popular Networking Cocktails events in major financial centres
a Jobs Board focused on real jobs in the Hedge Funds and Family Offices spaces
introductions to potential Mentors
our "Ask an Expert" service - find a specialist who can advise you on a specific issue you're experiencing
discounts on IPI's industry-leading education courses
other benefits from our industry partners.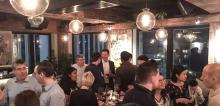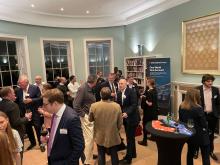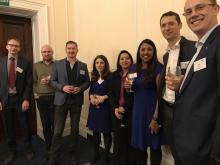 ---
Access our recorded videos like this one, from Rickesh Kishnani on starting the world's first rare whisky fund